Our goal is to provide IT products dedicated to business that will enable you to further develop, optimize company processes, increase profits and customer base and ensure the presence of your brand on the web. As an entrepreneur, you know that you have to be where your customers are, respond to their needs and be in constant contact with them. Therefore, you should first be online with your brand. Secondly, represent your website or shop with the appropriate level, credibility and consistent communication.
A properly made website, shop, application or portal consists not only of clean code and good functionality, but also an appropriate design with principles of marketing, appropriate texts that will convey to the recipient exactly what you want to tell them, interest and have a positive impact on positioning, efficient server , good photos and many more that you do not need to know, because you have VIRAL CODE and our partners with whom we work for you. Together, we will create a product that reflects the nature of your company and will work for it on the Internet.
We create legible, neat and flawless websites,
01
so that your client finds all the information he needs on the website and that your company gains a professional online image.
We provide support for new and existing products,
04
so that your websites, shops, applications and portals are working properly and develop along with your business.
Our shops are easy to use, functional and useful,
02
so that your customer can make a purchase without any problems and easily, and your company has higher profits and sales conversion.
We will select an application for you that is adequate to your needs,
05
most customers do not know that apart from Android and iOS applications, there are also SPAs, web and native ones - let us choose the right one.
We provide an additional system maintenance service,
03
so that you have a properly working, safe and updated product - websites and shops should also be taken care of.
We have many years of experience in working on portals,
06
so if you are / want to be the owner of the portal, we offer a permanent team assigned only to your project.
Not all at once!
Rome wasn't built in a day, so you don't have to make a complex website or a huge portal or a very extensive application right away. You can limit yourself to the basic version, and then expand it and develop it according to your needs as your business grows.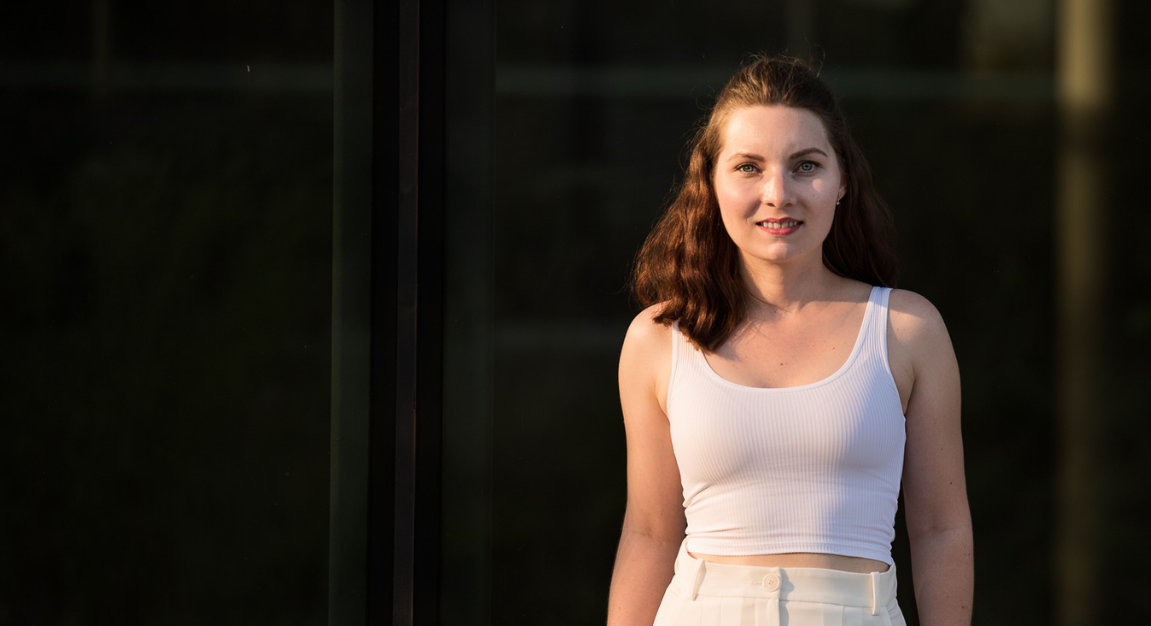 Małgorzata Kasprzak
We have been cooperating with Viral Code for several years. We have already completed 4 internet projects in the education industry. Always professional, reliable and helpful. And always successfully rescuing crisis situations. They provide invaluable support on an ongoing basis and support us at every step when this support for internet projects is needed. It has not happened yet that they have not found a solution to the problem that has arisen. Great contact with the client (Mrs. Ola, Mr. Piotr). We always come back to Viral Code with each new project. We highly recommend cooperation and we cannot imagine another partner to develop our next projects. Blog
Agnieszka Cyniak i Katarzyna Radziejewska
Full professionalism in consulting and website creation. A wonderful and flexible approach to the needs and expectations of clients;) great support and help in verifying unusual fantasies and translating them into the world of mysterious algorithms. Very good communication and punctuality. All this in a fantastic atmosphere! Such cooperation is appreciated for years. Ola and Team VIRAL CODE are simply GREAT !!!!
Adrian Werbicki
Full professionalism, willingness to help in every problem, punctuality and a storm of ideas for solving IT problems. I sincerely recommend the Viral Code company, I had the opportunity to see some of this company's projects after our work. Cooperation with this company is an example of mutual benefits and satisfaction.
Michał Rakowski
I have been cooperating with Viral Code for several years. All commissioned programming works are performed at the highest level, in accordance with the set deadline. A big advantage is the direct telephone contact with the programmer who responds to all suggestions and requests on an ongoing basis.
Danuta Werbicka
I recommend Viral CODE for its professionalism, but most of all, very good contact with the client. Mrs Ola (and her colleagues) listens to the client's expectations, is able to advise and quickly react to the problem. Reliable cooperation on the part of the company. It was the first time I met such service, individually focused on the customer
Monika Pabijańska
Thank you for quickly and efficiently dealing with any problem with the page I am reporting on. In addition, for a nice atmosphere of cooperation - I always call with a smile 🙂
Kasia Malinowska
Thank you for a beautiful new website. Your professionalism, punctuality, creativity and individual approach to the client's needs and expectations are admirable. I'll be coming back for more. You are great!
Ewa Ługowska
A very professional and pleasant cooperation. Quick pricing and implementation. The construction of the online shop went smoothly, taking into account all the guidelines. Technical support in the subscription is the perfect solution.
Karolina Wojciechowska
Thanks to Viral Code, I have a new website, which is a much better achievement than I originally assumed. Viral understands exactly what my needs are and what the photographer's website should look like. And the realization time - I don't know if I can write it - because everyone would like to have the same ... Let me just say that it is as short as possible. But it's a matter of getting along without words and reading minds - that's how good they are!
Szymon Górski
Cooperation and quality of workmanship at a high level. Customer support at every stage of implementation is definitely a BIG plus 🙂
Bartosz Gluba
I heartily recommend working with Viral Code. They were building a website for my company. Professional approach, everything is done as agreed and on time. I am very pleased with the results! I sincerely recommend!
Małgorzata Bajerska
It was a great pleasure to work with Viral Code and Ola. And it still is - because this cooperation is not over! 😉 Their consulting, patience and speed in the action are invaluable. In addition, support at every stage of creating a website and its subsequent maintenance. Thank you very much and I highly recommend it. 💖
Katarzyna Kaczmarek
"Our website is wonderful, magical, full of good energy" - wrote Magda, WOW Student. The term "Our site" just touched me. It is an incredible feeling when your Client identifies so strongly with your brand. I am delighted with Ola Strugalska and Viral Code. We put this website together in 20 days! Reliability, the level of empathy and Ola's personal charm make you dizzy.
Kamil Rogowski
Great collaboration. Very good contact with the whole team. They make great websites. They feel very well the expectations and vision of the client, which is not always so easy. They provide technical assistance and help even after the website is delivered and the work is completed. This is crucial for me. They are already doing the other side for my company and we will certainly cooperate on the next two in the coming year. I highly recommend!
Magdalena Niedźwiecka-Anuszczyk
Hey Ola, Maciek. Thank you for your cooperation in creating my project. How great that you were with me, I would get lost without you in these nooks and crannies of Wordpres and WooCommerce. Ola, your professionalism amazes me. I greet and recommend with all my heart.
Seweryn Pietrucha
I had the pleasure to work with Viral Code as part of the development activities on our website. All tasks were completed as planned and, what is very important to me, on the agreed date. Mr. Maciej, who coordinated the project, kept me informed about the progress of work and the aspects worth paying attention to. I recommend Viral Code to anyone looking for a professional and on-time programming agency.
Weronika Nowak
I recommend Viral Code! They are professionals in every way. Perfect contact and great energy! 5 stars for patience, creativity and speed in action! 💖
Joanna Wojciechowska
I have the best opinion about cooperation with Viral Code. I am very pleased with the implementation of our company's website and the subsequent programming support. Most importantly - the company never leaves the customer without help. Many thanks to Mrs Ola for specialist counseling, professionalism, own initiative and commitment - which resulted in a great website!Thank you very much and I recommend working with Viral Code!
Bertrand Antony-Thomas
Excellent customer service. I highly recommend this Firm.
Marcin Kwintkiewicz
I worked with Viral Code to create a website for one of the clients. The cooperation mechanism works just like on a Swiss watch. Timeliness, punctuality, openness, precision, patience, care, speaking in a language understandable to the average bread eater and finally the smile of the customer who receives a product of better quality than he assumed. The best of the best in the industry, with special regards to Ola 🙂
Our mission
The main assumption of our company when creating websites, shops, applications, portals or other programming orders is that the customer receives a tool for the development of his company and is able to use it independently without additional costs and waiting for the reaction of technical support. We have been working with micro and small companies for 7 years, we have developed solutions that have not been introduced by other agencies. We are proud that we can support businesses and contribute to their development.